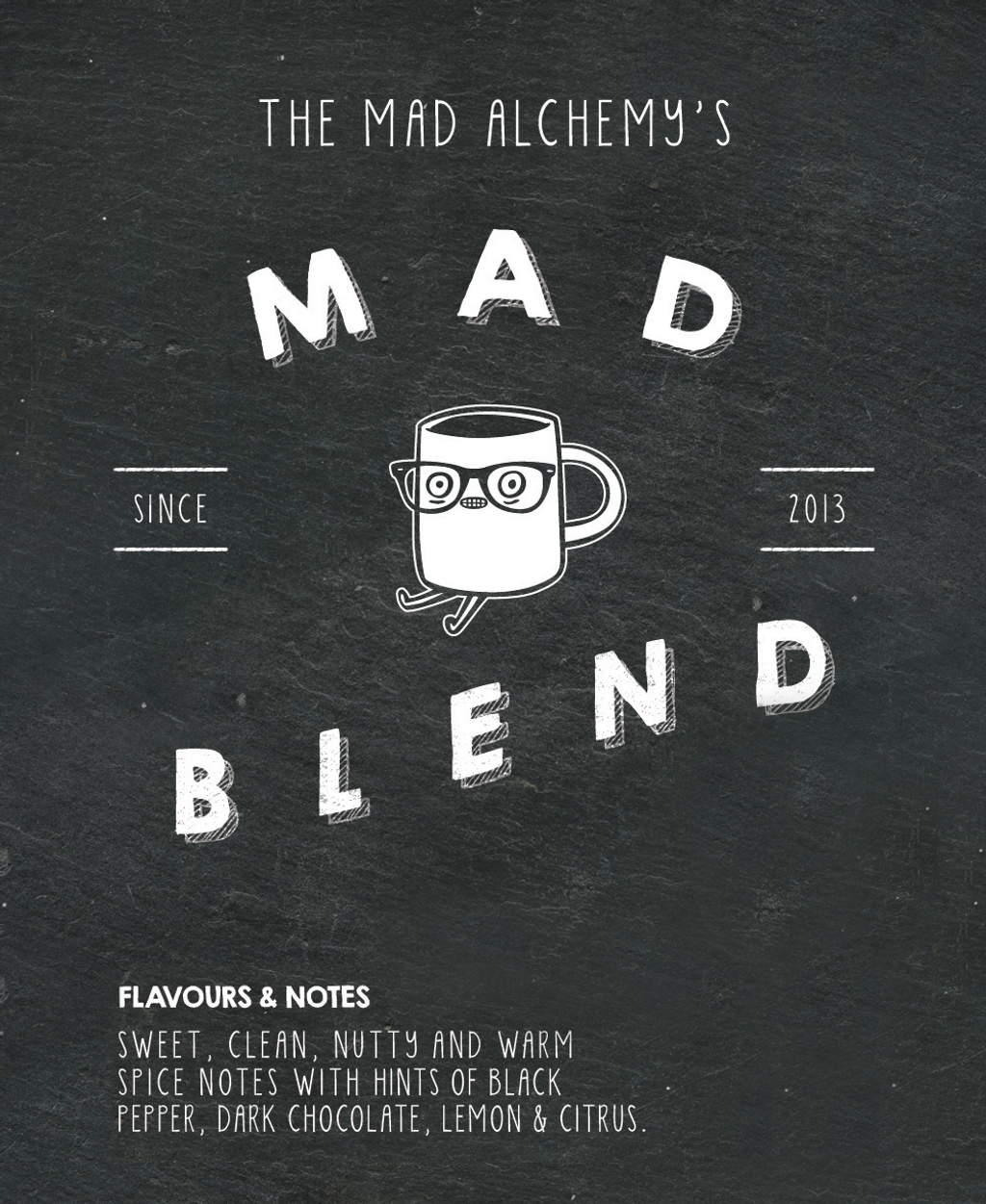 The Mad Alchemy
The Mad Blend (TMA) - Bulk
Description:
COFFEE BEANS PACKAGING ARE N2 FLUSHED FOR LONGER SHELF-LIFE
*** Signature TMA House Blend V3 ***
Uniquely designed and crafted by our team, served daily at all our outlets.
A blend of Ethiopia Sidama, Sumatra Mandheling Gold Grade 1 and Brazil Extra Fine 17/18.
Taste Notes: Sweet, clean, nutty and warm spice notes with hints of black pepper, dark chocolaty, lemon and citrus on the side
100% Arabica
Comparison:
Recipe:
Recommended brewing parameters:
16.8-g coffee grounds (±0.5-g)
33.6-ml espresso (±5-ml)
25 seconds extraction time (±5 seconds)
Best served with F&N Magnolia Barista, Yarra Master Barista & F&N Farmhouse fresh milk.
Recommended serving size: 7-8oz for hot, 12oz for cold.
History:
V2: 2015 to 2017
Ethiopian Sidama, Sumatran Mendheling and Brazilian Santos
V1: 2014 to 2015
Ethiopian Sidama, Kalosi Toraja and Brazilian Santos