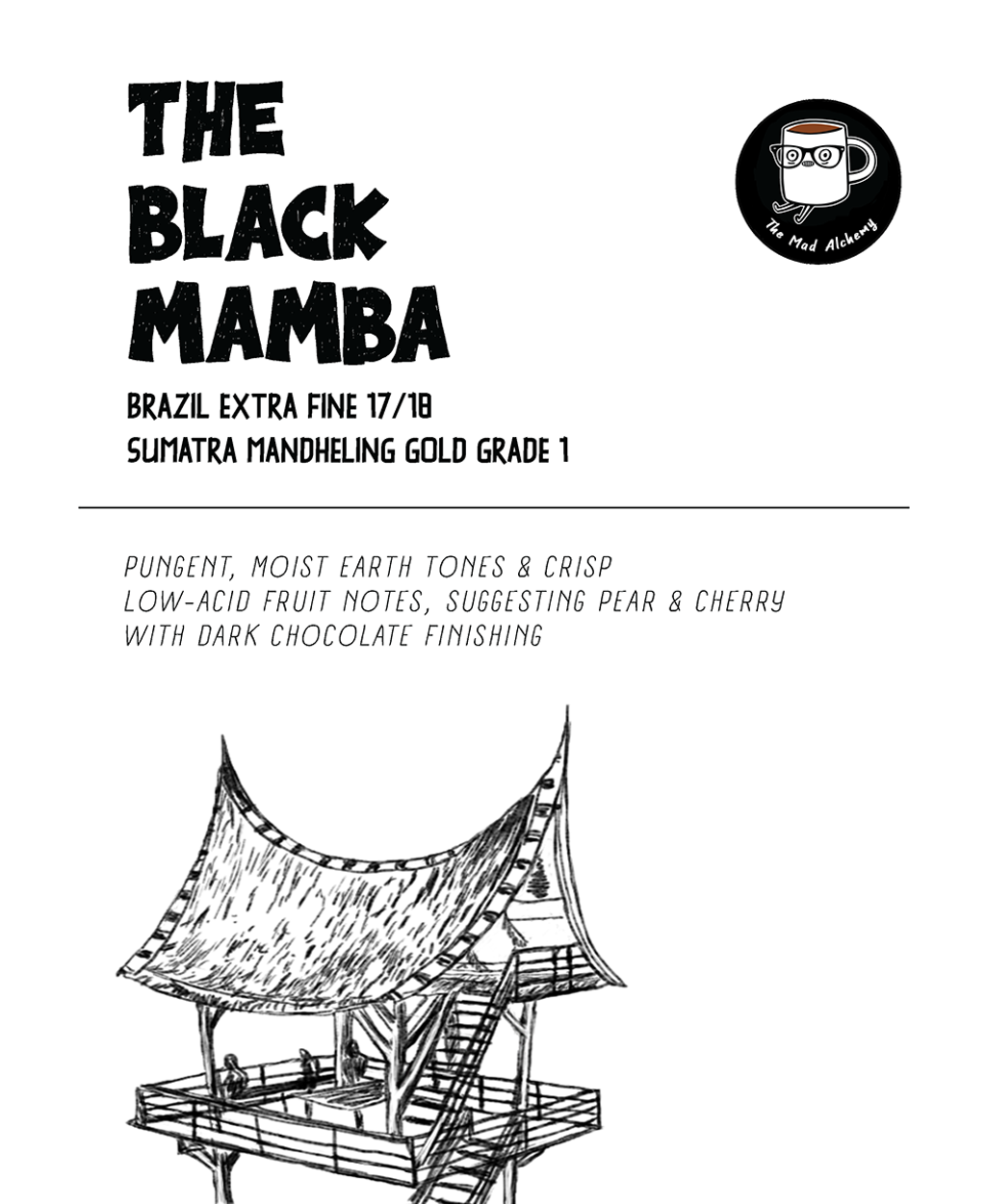 The Mad Alchemy
The Black Mamba (BRM) - Bulk
Description
COFFEE BEANS PACKAGING ARE N2 FLUSHED FOR LONGER SHELF-LIFE
A blend of Brazil Extra Fine 17/18 and Sumatra Mandheling Gold Grade 1.
A blend that focus on the palate and aftertaste, leaving strong orgasmic dark chocolaty finishing, just the way Malaysian prefers it to be!
100% Arabica without breaking your wallet.
Comparison
Recipe:
Recommended brewing parameters:
16.8-g coffee grounds (±1-g)
37.5-ml espresso (±5-ml)
25 seconds extraction time (±5 seconds)
Best served with F&N Magnolia Barista, Yarra Master Barista & F&N Farmhouse fresh milk.
Recommended serving size: 7-8oz for hot, 12oz for cold.