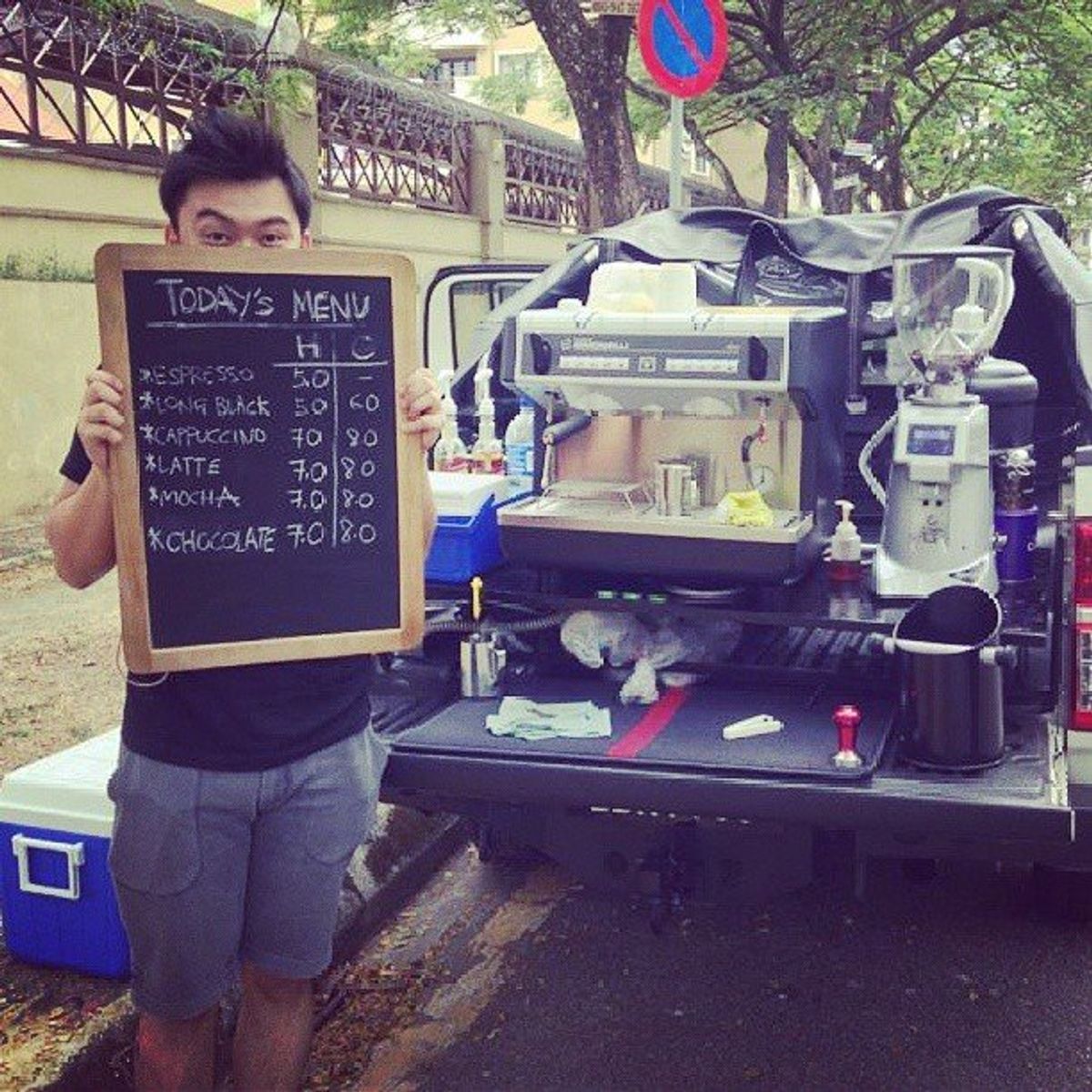 Mr. CL Lee - Founder & Owner of The Mad Alchemy
Photo: The Mad Alchemy's first day (20th September 2013)
I graduated with a BSc in Computing (Hons) in 2009. In my first year on the job as an IT phone support in an Australian company, it was tough. I dislike the job as it was not what I foresee doing in the next few years. Hence leaving the job after 9 months, I joined an IT helpdesk in a Japanese company to serve real people, thinking my life would improve, but it did not. Instead this time I chose to challenge myself to push on which I believed will allow me to learn more than just doing the things I wanted to do. In the short 3 months, it moulded my attitude towards my life and career, and all these unexpectedly made me the best employee of the quarter year.
After 18 months in IT support, I finally had a change of job as a telecommunication engineer. Throughout the long 4 years in the industry, the job really took a big part of my life. It came with an impressive salary, bonus and company perks, as I moved up the corporate ladder to a higher position as a Project Manager. Until one day, I came to realize that I ended up having an imbalanced life. I constantly worked around the clock and travelling, falling sick seemed like a monthly affair. Waking up middle of the night everyday with cold sweat was the threshold, I bid it goodbye, as I came to realise that working for money is never going to make me happy. I had no life.
I left the industry, sold luxury items and investments just to fund my life for the next few months of unemployment. I travelled, met friends, attended workshop, coffee classes and many things I never had time for. For a long time, I was happy. During that six months of self-discovery, I went head over heels over coffee. I went around exploring cafés, one per day, and ended up working in one for a short period of time. I found my calling. The love just grew and I even ended up buying a coffee machine just to practice at home… As soon as it gotten serious, I started craving for audiences, that's where it drove me to start my coffee journey. What seemed like a science experiment-gone-wrong coffee truck, I never knew I would ended up so deep into what I so innocently started. Known today as The Mad Alchemy, we now operate daily in 2 locations (Subang Jaya & Bukit Jalil), wholesale, events and consultation.
The realization I had throughout my 6 years of cooperate, getting a high-paying job isn't at all successful (and rewarding) as doing something of greater value in life. Ultimately, it's what you do that makes you wake up every morning feeling excited to accomplish, is what most important. Money should never be a primary motivator, because it can only offer you a temporary greatness, which only make you craving for more – It will be never enough.
Written by: Ng Ee Von