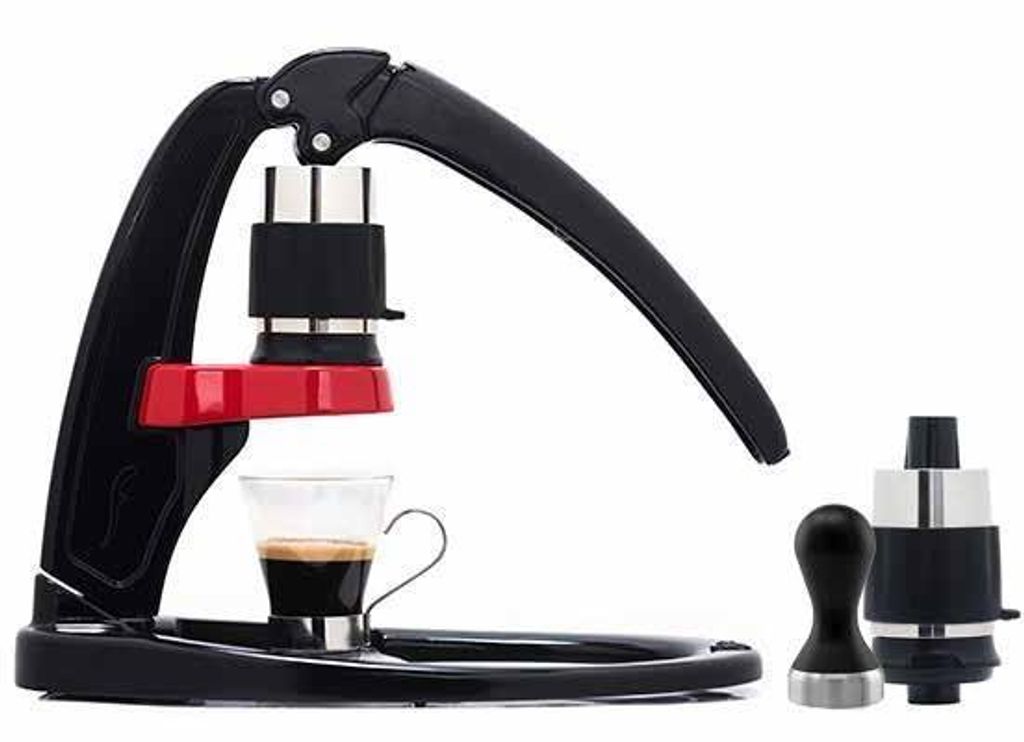 Flair Espresso Maker (Classic Series)
Introduction
The Classic is the original Flair Espresso Maker that turned the craft coffee industry on its head in 2016. The completely manual, lever-press is capable of brewing at 9 BAR pressure, exactly that which is needed to brew professional quality espresso from wherever you are. The Classic is available in three different configurations: our baseline Solo, which comes standard with our custom carrying case, our Plus set, which adds a stainless steel tamper, or our Bundle set which adds a second full brewing head so customers can brew two espressos one after another.
Weight and Dimensions
- Weight:- 6lbs (2.7 kg)
- Case Dimensions:-12.5"L x 9"W x 3.25"H (32cm x 23cm x 8cm)
Product Description
Manual press, non-electric, portable espresso maker with detachable brewing head and a spouted portafilter.
Comes with everything a user needs to make professional quality espresso at home, including:
a polycarbonate tamper and a carrying case
an aesthetically pleasing and ergonomically designed stainless steel tamper
an additional full brewing head, complete with a second spouted portafilter, screen and polyacetal piston to allow users to brew a second espresso without having to clean first.
Guide
Classic/Signature Guide in PDF: Download Here