The Mad Alchemy
The Mad Alchemy Mad Blend V3 (TMA) Medium Dark Roast Pure Arabica Coffee Beans / Ground Coffee - 250g/500g/1kg
Description:
COFFEE BEANS PACKAGING ARE N2 FLUSHED FOR LONGER SHELF-LIFE
* LIMITED TO 500-g WHOLE BEAN ONLY
*** Signature TMA House Blend V3 ***
Uniquely designed and crafted by our team, served daily at all our outlets.
A blend of Ethiopia Sidama, Sumatra Mandheling Gold Grade 1 and Brazil Extra Fine 17/18.
Taste Notes: Sweet, clean, nutty and warm spice notes with hints of black pepper, dark chocolaty, lemon and citrus on the side
100% Arabica
Comparison:
Grind Size Chart:
Precision grinding services provided for every purchases. Just let us know your brewing method at checkout and we will grind them exactly to the size for you FOC.
Recommended Grind Size (according to our experiences):
Grind Size
Equipment
Coarse (Sea Salt)
French Press
Cold Brew
Medium (Tablet Salt)
Paper/Mesh Filters
Clever
Chemex/V60
Fine (Fine Sand)
Moka Pot
Aeropress
Espresso
Extra Fine (Icing Sugar)
Turkish
Espresso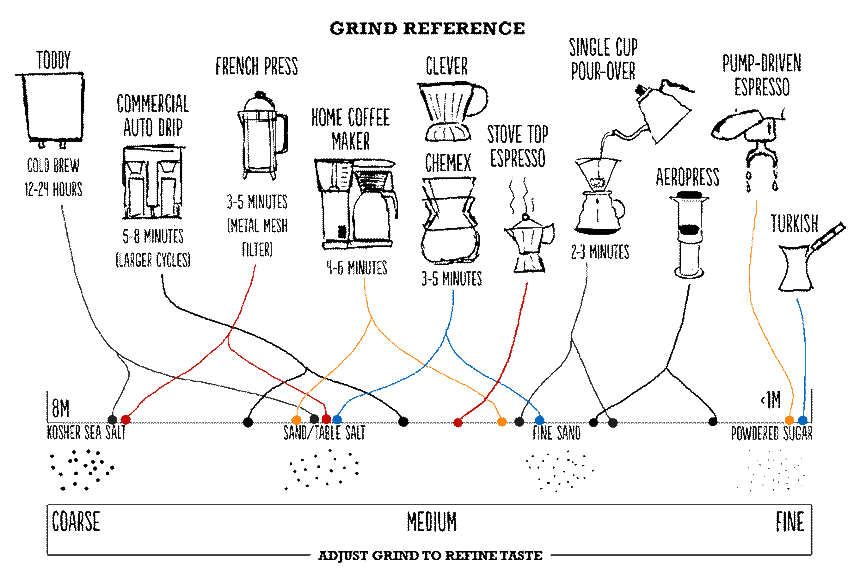 FAQ:
Recipe:
Recommended brewing parameters:
16.8-g coffee grounds (±0.5-g)
33.6-ml espresso (±5-ml)
25 seconds extraction time (±5 seconds)
Best served with F&N Magnolia Barista, Yarra Master Barista & F&N Farmhouse fresh milk.
Recommended serving size: 7-8oz for hot, 12oz for cold.
History:
V2: 2015 to 2017
Ethiopian Sidama, Sumatran Mendheling and Brazilian Santos
V1: 2014 to 2015
Ethiopian Sidama, Kalosi Toraja and Brazilian Santos